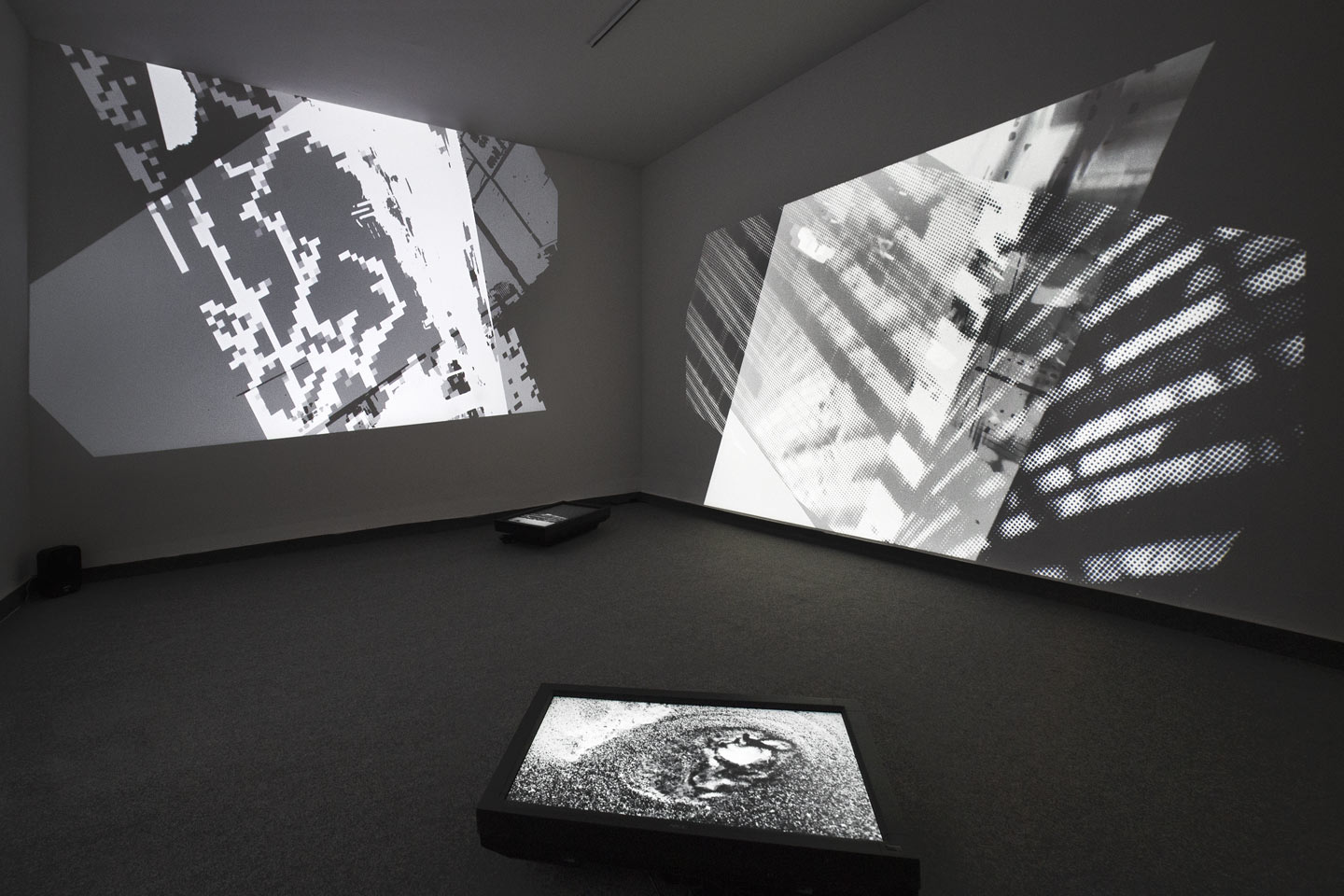 RE:MIXED KOELN
2022

Videoinstallation für 3 Projektoren und 2 Monitore /
video installation for 3 projectors and 3 monitors
18:39 / 36:08 min HD loop
Klangkomposition / sound composition:

Projektraum der Galerie Seippel, Köln /
project space of Galerie Seippel, Cologne

Fotos: Gudrun Barenbrock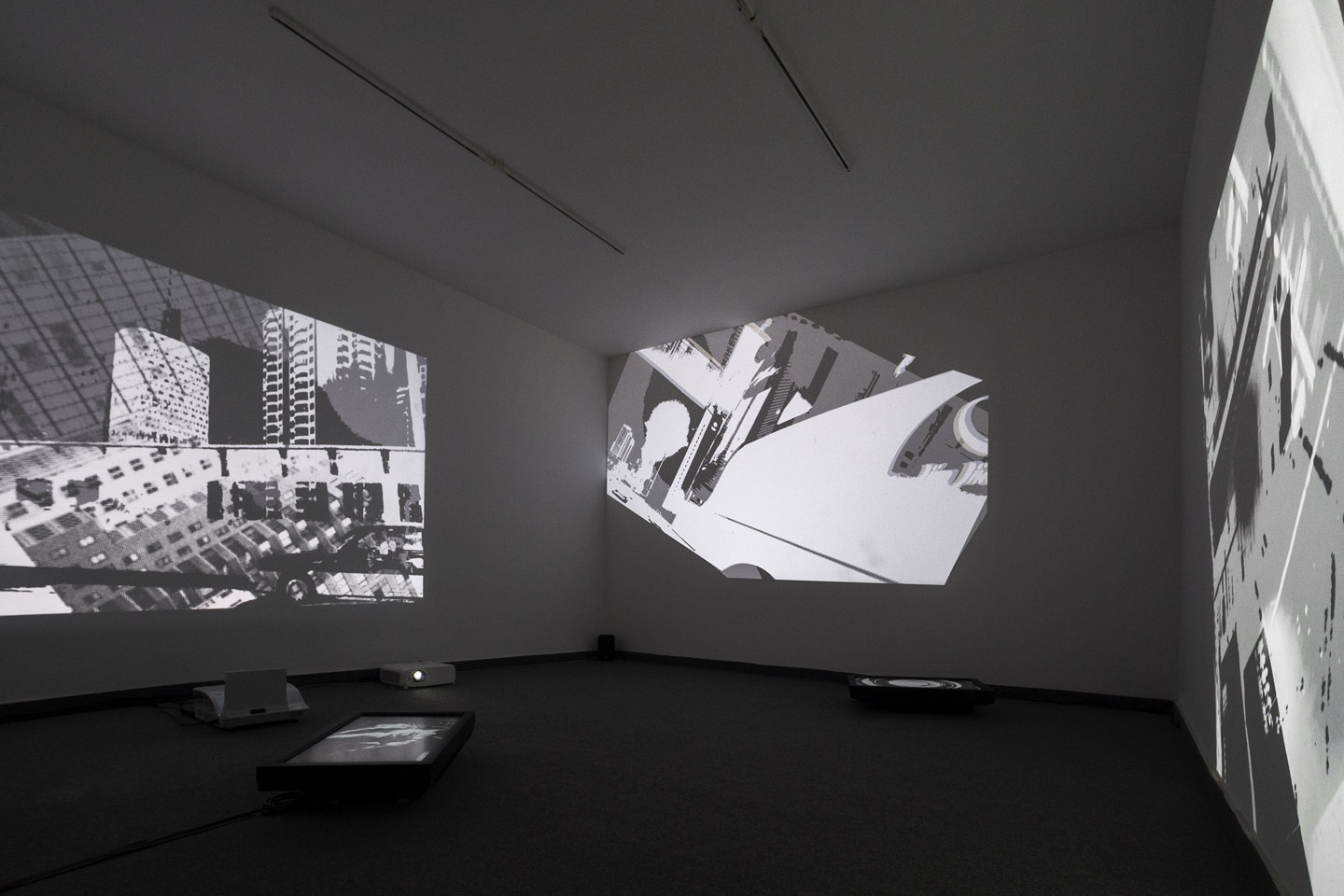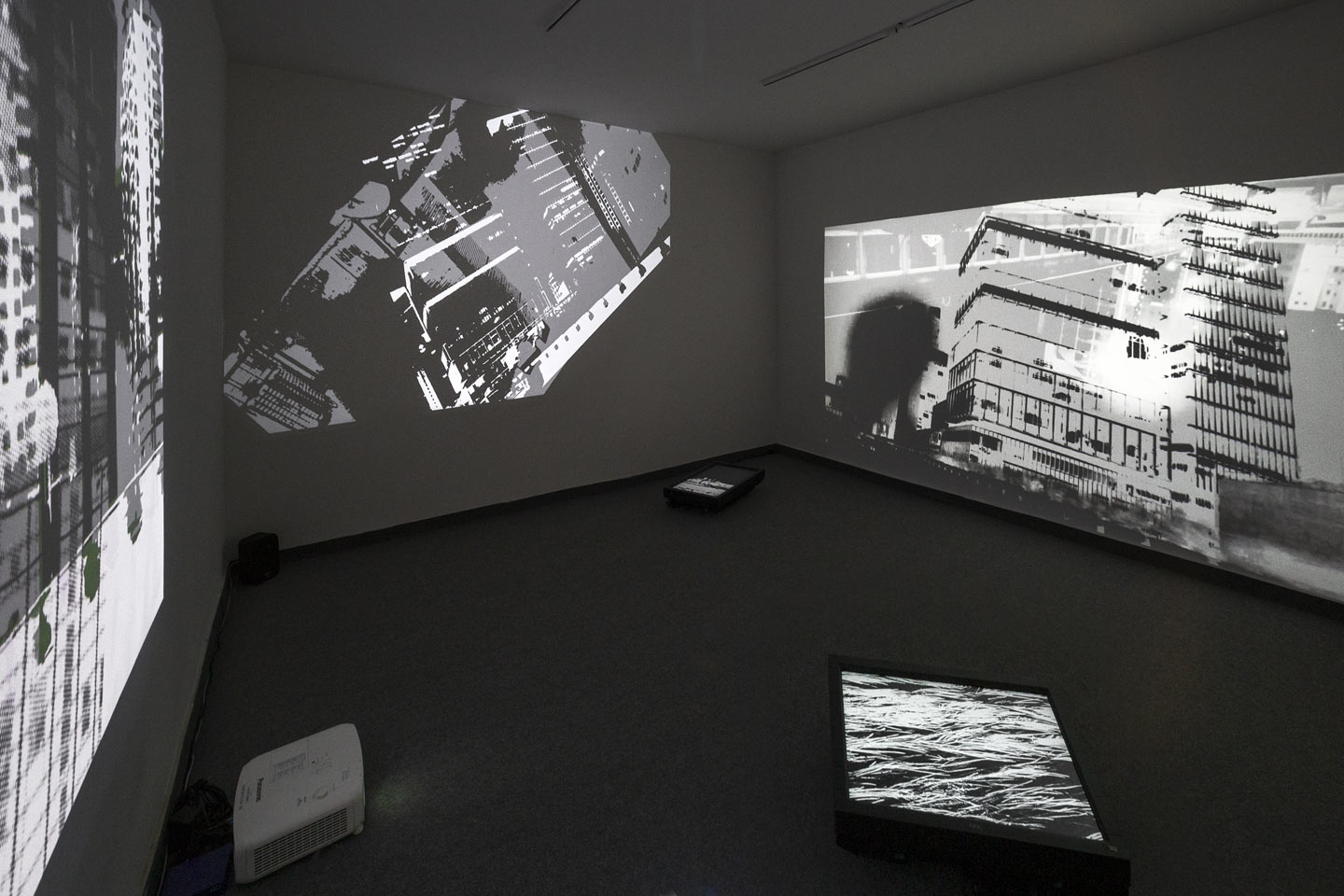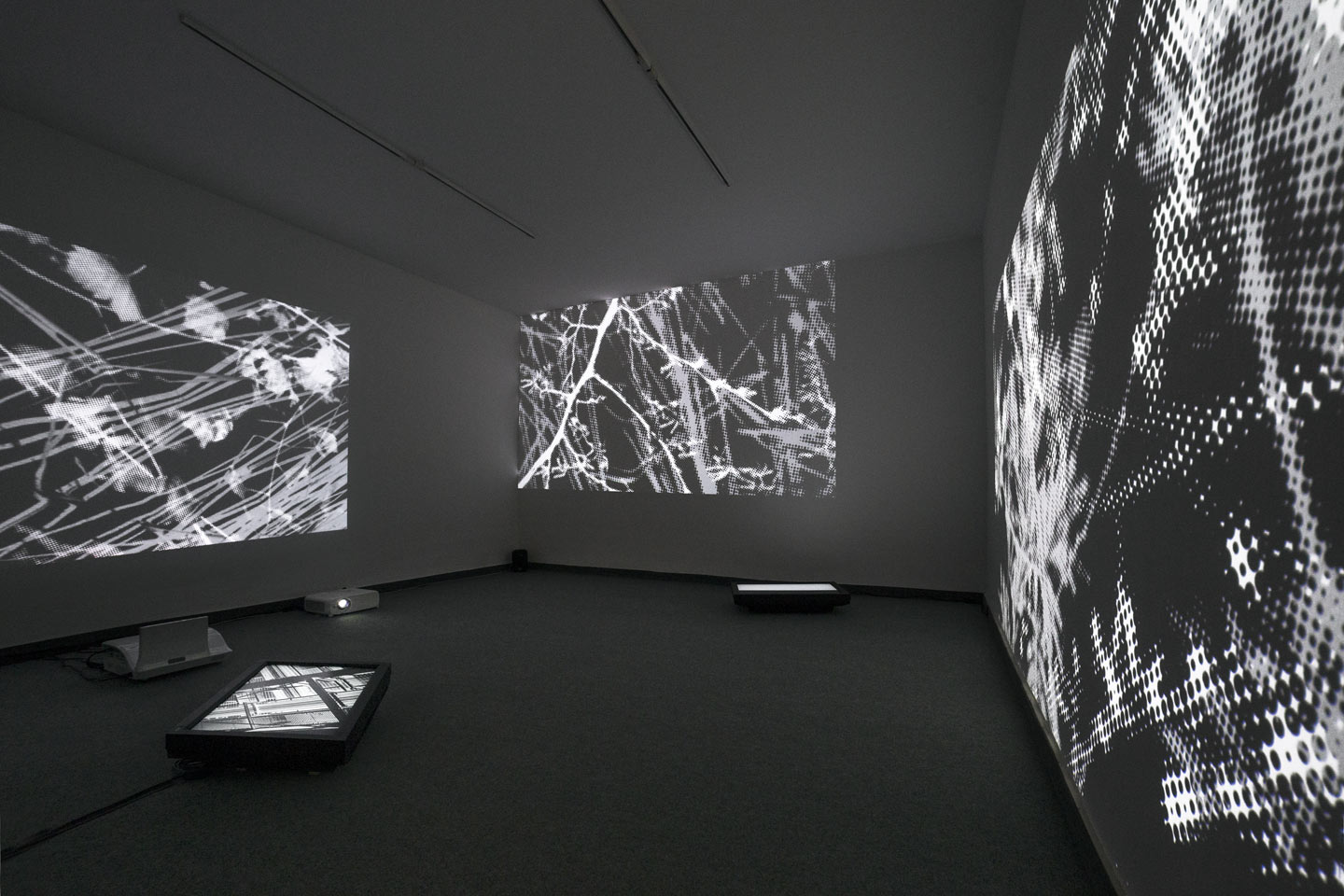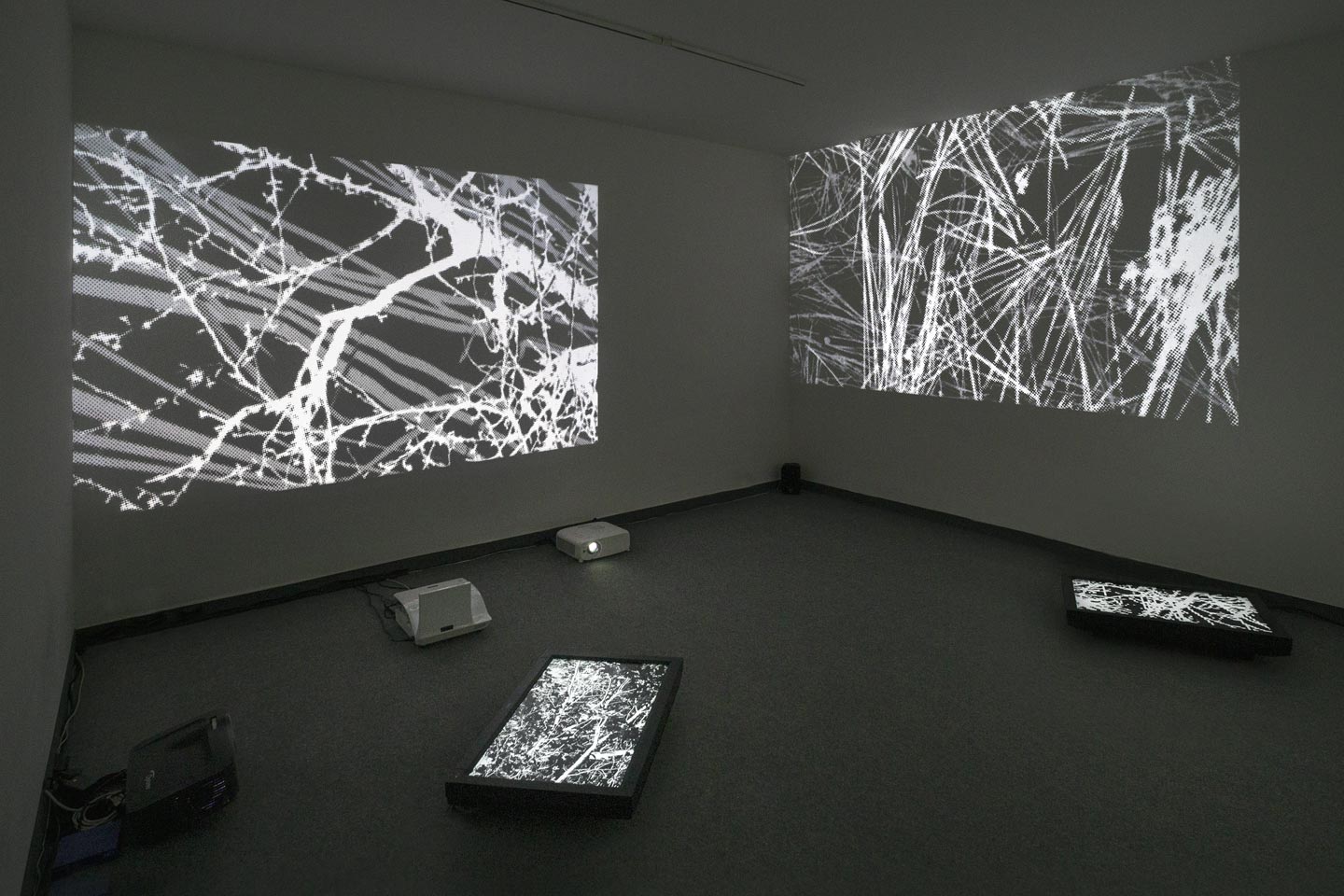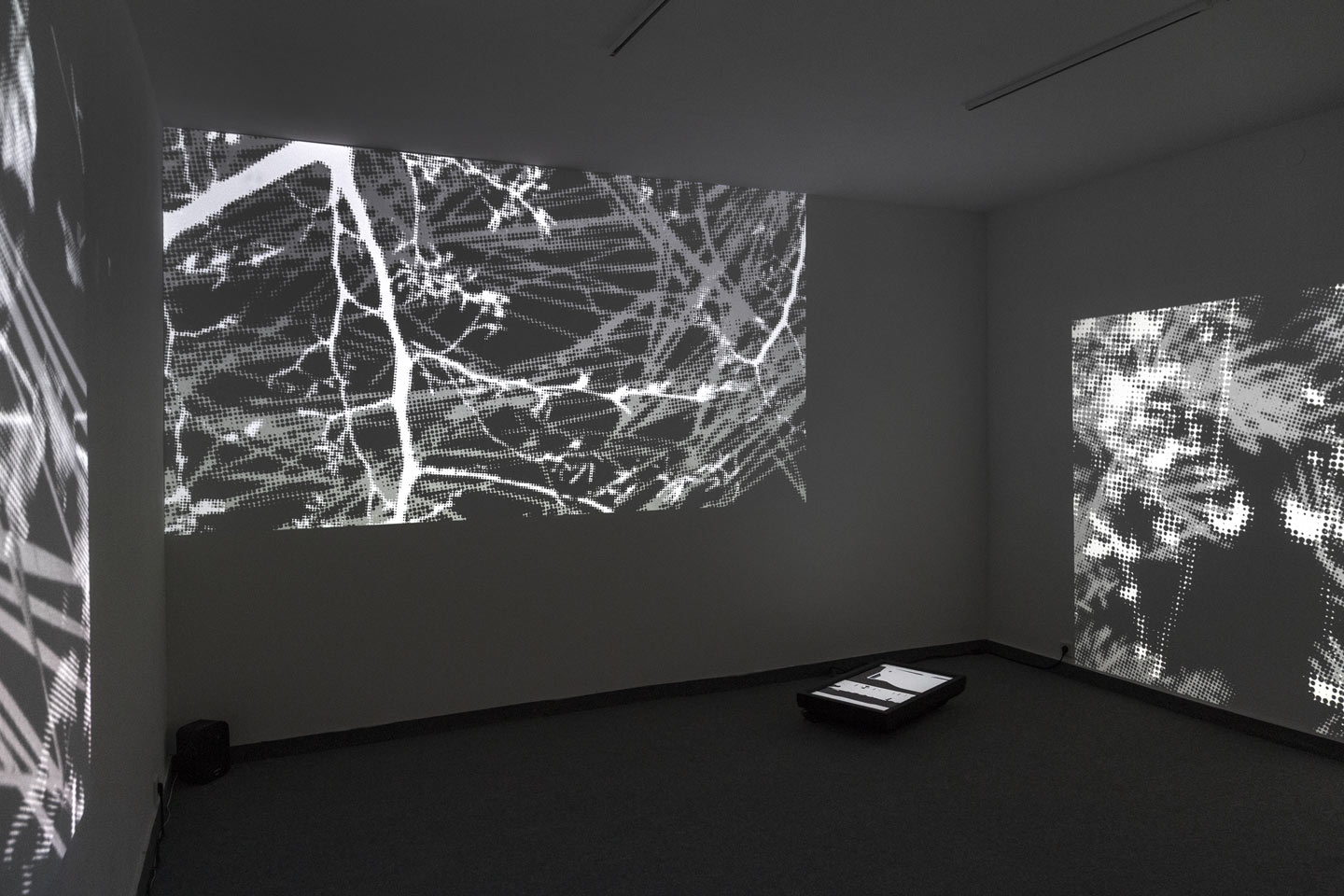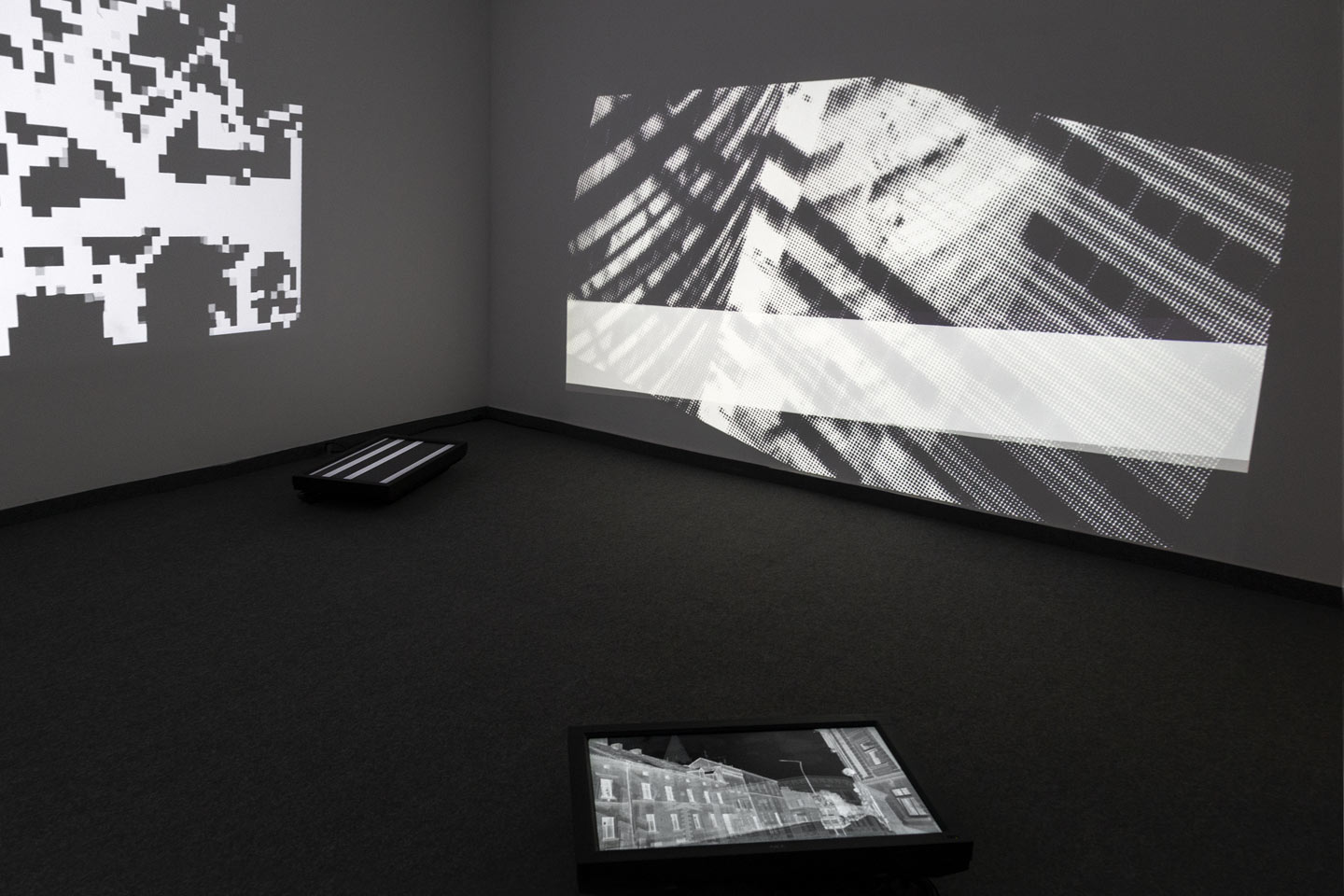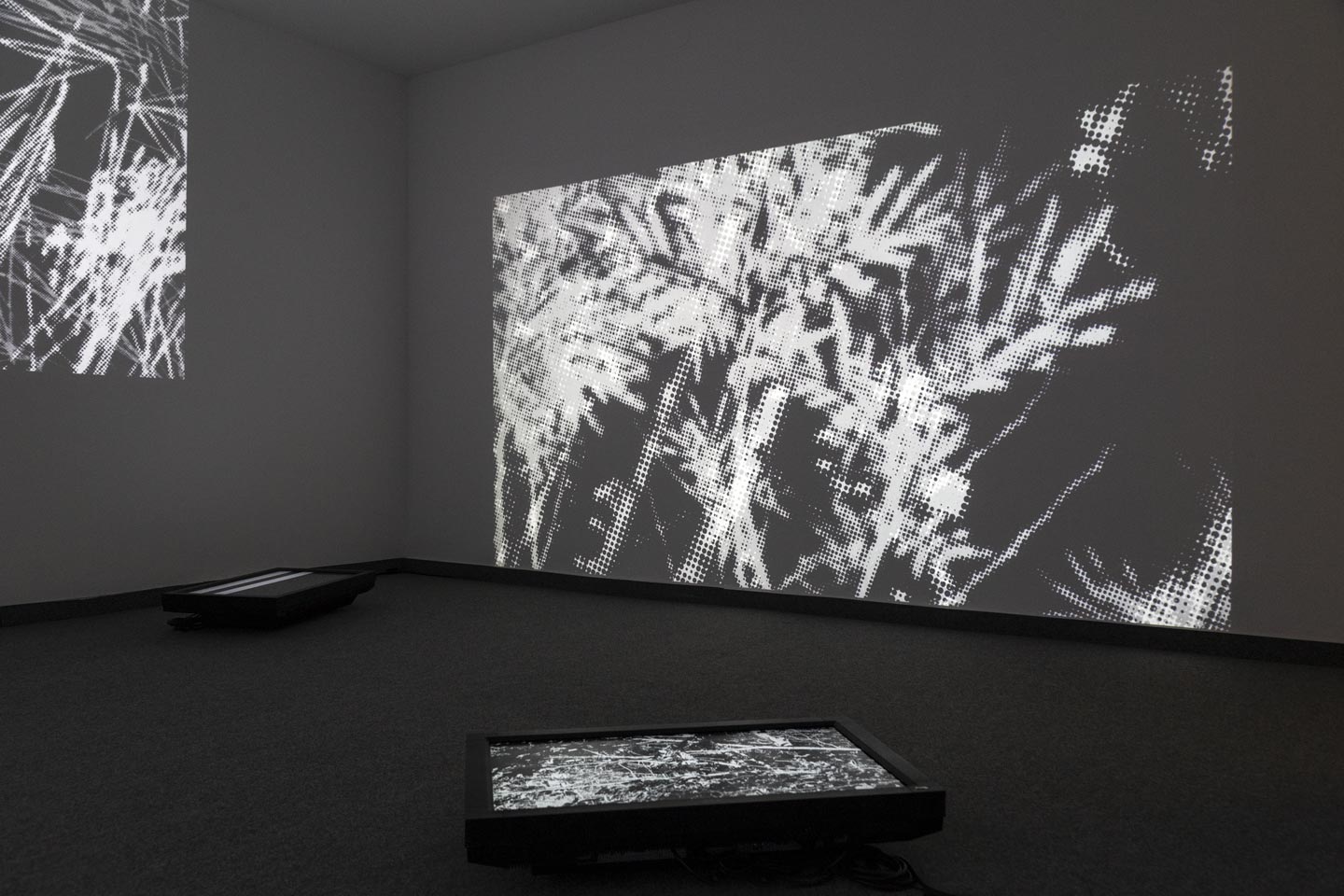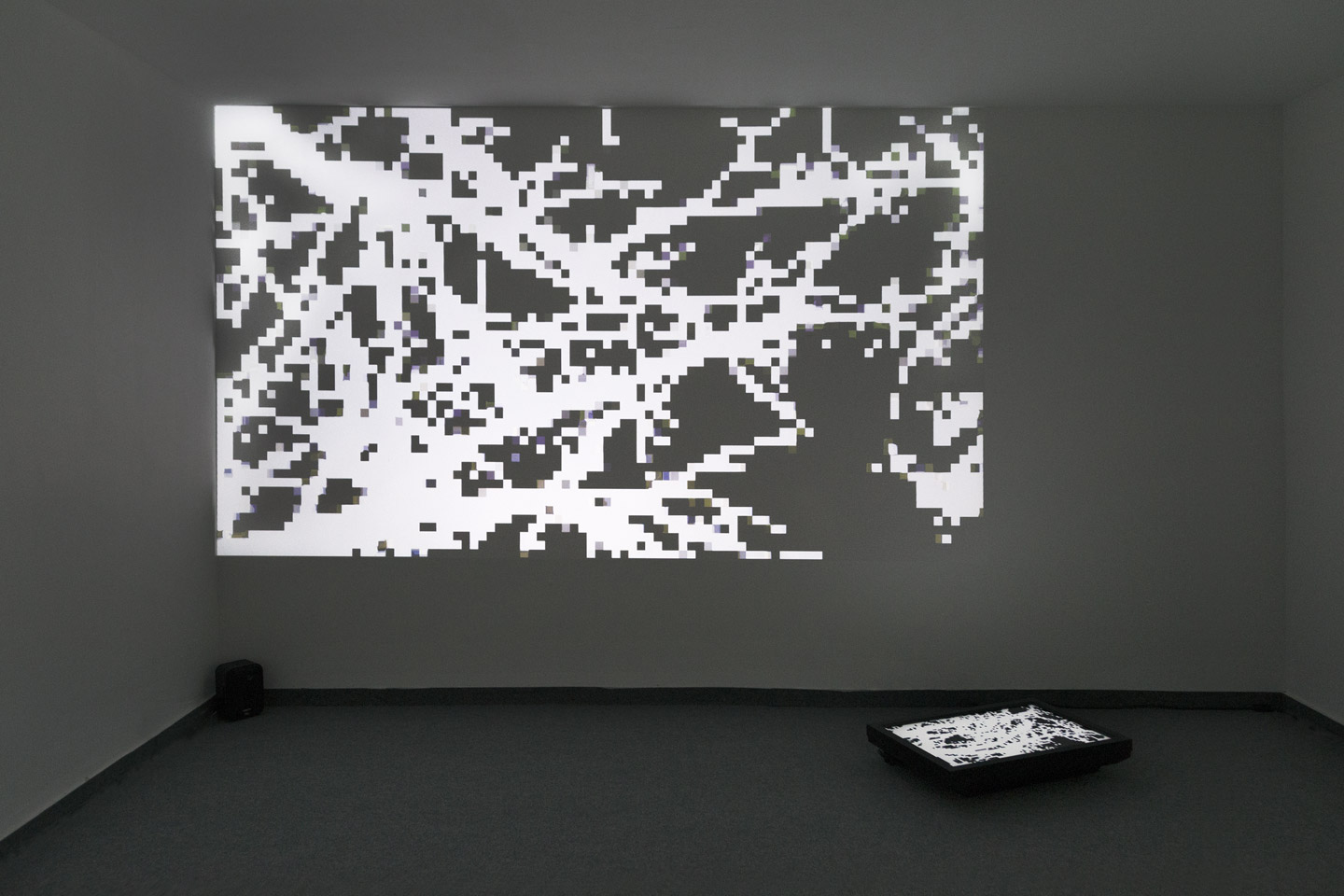 In dieser Installation mischt Gudrun Barenbrock Fotografie und Film, analog und digital, Statik und Bewegung. Wandprojektionen strukturieren den Raum, indem sie an unterschiedlichen Stellen die Decke, die Wände und den Boden berühren. Alle technischen Geräte liegen frei sichtbar auf dem Boden: Projektoren, Mediaplayer, Verkabelungen und zwei Monitore, die den Besucher auffordern, sich durch den Raum zu ihnen hin zu bewegen, wie durch ein Labyrinth aus Licht und Schatten. Natur und Stadt, rotierende Bilder, schnelle Schnitte bestimmen den Raum. Manchmal füllen die Motive ihn ganz aus, manchmal sind die Wände lediglich ausschnitthaft mit kleineren Bildern bedeckt. Wir sehen seltsame Bäume, die aussehen, als stünden sie unter Wasser – oder vielleicht sind es ja Unterwasserpflanzen, die an hohe, sich im Wind wiegende Bäume erinnern. Eine Stadtlandschaft zieht an uns vorbei, und die Welt dreht sich, während ein Fahrzeug eine Autobahn entlangfährt. Wenn wir in diesem Raum stehen, ist es, als ob sich die Wände um uns herumbewegen und verschieben. Schichten von Bildern überlagern sich und vermitteln ein Gefühl von vergehender Zeit. Städte und Landschaften ziehen vorbei, aber anstatt sich horizontal zu bewegen, ziehen sie vertikal über uns hinweg. Einige der Bilder sind so abstrahiert, der Kontrast ist so stark aufgebläht, dass wir nur noch schwarze und weiße Pixel sehen. Die Bildsprache bewegt sich von historischem, monochromen Filmmaterial zu einem Graphic-Novel-Stil.
In this installation, Gudrun Barenbrock mixes photography and film, analogue and digital, static and movement. Wall projections structure the space by touching the ceiling, walls and floor at different points. All the technical equipment is exposed on the floor: projectors, media players, cabling and two monitors that invite the visitor to move through the space towards them, as if through a labyrinth of light and shadow. Nature and city, rotating images, fast cuts fill the space. Sometimes filling it in its entirety and sometimes plastering the walls with multiple smaller images. We see strange trees that look as if they are under water – or perhaps they are underwater plants, reminiscent of tall trees swaying in the wind. A cityscape passes by and the world spins as a vehicle drives along a motorway. Standing in the space, it is as if the walls are moving, shifting around us. Layers of super­imposed images create a sense of time passing. Cities and landscapes pass by, but instead of moving horizontally, they move vertically above us. Some of the images are so abstracted, the contrast blown up so much, that all we see are black and white pixels. The imagery moves from old, monochrome film footage to a graphic novel style.
Lily McLeish
(Kuratorin Projektraum / curator project space)